October 16-18, 2023
The Hilton, Parsippany, New Jersey
The CQC Is Coming Home: Same Dates & Location as 2022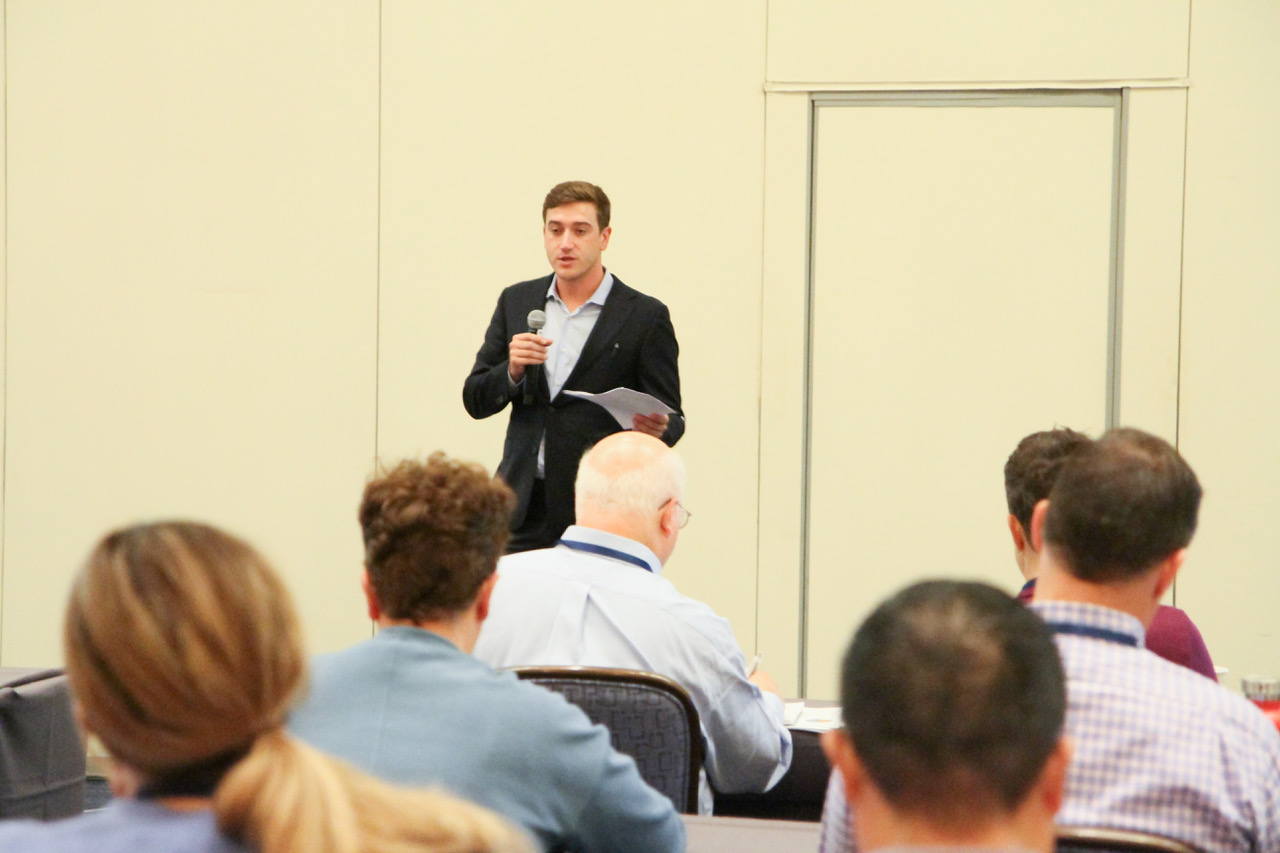 Two Tracks
Cannabis Quality
Quality of Business
The agenda will feature breakout sessions, keynotes and panel discussions that will help attendees better understand the cannabis markets in the region and provide insights on best practices and business strategies. Some session topic highlights include:
New Jersey Cannabis Law & How it Affects Day-to-Day Operations
Cannabis Financing Myths & Truths
What to Expect When You're Inspected: Creating a Culture of Compliance
Cannabis Security Beyond Compliance
Crossing the Line: Winning Strategies for Multi-State Expansion
M&A: Closing the Deal Compliantly
Selling a Quality Culture
The Devil in the Details: Specifications for Safeguarding Solventless
Economic Equity: Brand Building, Strategic Partnerships & Growth in Cannabis
Quality Management Strategies, Reducing Bioburden Throughout Manufacturing Processes
Stay Tuned for More!
Click here to see the preliminary agenda. Stay tuned for the full agenda, but here's a preview of some experts that will be speaking:
Tahir Johnson, Founder, Simply Pure
Steven M. Schain, Esquire, Attorney at Smart-Counsel, LLC
Jay Czarkowski, Founding Partner, Canna Advisors
Michael Kramer, Quality Assurance Director, Wana Brands
Casey Leaver, Director of Regulatory Compliance, Vicente LLP
Sumer Thomas, Director of Regulatory Affairs
Rachel Wright, Managing Partner, ABFinWright
Ernest Toney, Founder, BIPOCann
Victor Guadagnio Jr., Co-Founder, Canna Remedies NJ
Carly Bader, Manager of Science, Willow Industries
Matt Regusci, Technical Director, CSQ
Kyle Kershner, Certified LIMS Consultant, LabWare
Tim Sutton, Senior Consultant, Guidepost Solutions LLC
Peter, Su, Senior Vice President, Green Check Verified
Stay Tuned for More!
The 2023 Cannabis Quality Conference features four different pre-conference workshops and training alongside the Food Safety Consortium in an effort to promote educational and professional learning opportunities. 12 or 20 CE Hours: The Cannabis Quality Conference's two-day program is recognized by NEHA (National Environmental Health Association) for 12 Continuing Education (CE) Hours. If you participate in one of the pre-conference workshops or training and attend the conference, a total of 3 days, the NEHA CE Hours is 20.
The Seed to Sale Safety Workshop
Led by four veterans of cannabis quality and safety, this pre-conference workshop offers participants an interactive and engaging opportunity to learn about the novel seed-to-sale safety considerations associated with cannabis edibles. In the form of a role playing scenario, participants will work with instructors to conduct a full audit of a cannabis infused products company's processes and products. Participants will achieve an understanding of cannabis hazard analysis, learn the principles of cannabis edible GMPs, apply food safety best practices, identify risks in marketing and labeling and apply the fundamentals of state and federal regulatory compliance. This course takes place on Monday, October 16. Instructors for this course are:
Kathy Knutson, Ph.D.,Principal, Kathy Knutson Food Safety Consulting LLC, Trained PCQI Lead Instructor, Education Committee Chair, NCIA; ASTM D37 Member
Darwin Millard, Chief Scientific Officer, Final Bell, ASTM D37 Executive Committee Member, Subcommittee Vicechair, ASTM D37.04, Subcommittee Co-Chair, D37.07
David Vaillencourt, Founder/President of The GMP Collective, NCIA Facility Design Committee Member, ASTM D37 Member
Joel Chappelle, Attorney & Consultant, Food Industry Counsel, LLC
CP-FS Credential Review Course
The Certified Professional – Food Safety (CP-FS) credential is the gold standard for those working in retail food safety, including cannabis edibles. Earning your CP-FS demonstrates your commitment to the health and well being of your customers and shows the public you take their safety seriously. This course takes place on Monday, October 16 and the morning of Tuesday, October 17.
Food Safety Culture Design Workshop
Presented by the Center for Foodborne Illness in collaboration with Sage Media, we will be offering a one-day Food Safety Culture Design Workshop which will guide food industry professionals through the necessary steps to create an actionable food safety culture strategy. This course takes place on Monday, October 16.
Food Safety Auditor Training
This 4 part series is designed to provide the knowledge, behaviors and technical skills attributed to a competent food safety auditor. The series includes 3 virtual 2 hour presentations conducted by a live instructor to support participants learning experience regardless of their current level of auditing experience. These sessions are recorded and available for additional self-paced study for less experienced participants, while experienced auditors can refresh their understanding of auditing fundamentals before advancing to the more complex skills and critical thinking behaviors needed to audit high risk products. The course culminates with a full day of in person instruction (Monday, October 16) on advanced topics such as potential conflicts of interest, enhanced conflict resolution techniques and providing tips in advanced written communication skills to support the delivery of comprehensive audit reports. A variety of learning techniques such as case studies and role playing will be used to reinforce the knowledge and skills covered by this course of study. designed to augment the skills, knowledge and behaviors attributed to a competent third party food safety auditor.
What People Are Saying About the CQC
"What set the Cannabis Quality Conference apart from many others was the intentionality and focus on high value substance from the presentations."
"Once again, excellent panels today at the CQC here in Jersey! Have I mentioned how much I love to learn? This industry is forever evolving and being able to observe and watch it roll out from infancy in New Jersey has been tremendous."
"What an informative and motivating event!"
"I feel fortunate to have been in attendance for such inspiring, informative and REAL discussions being had by industry experts from all across the country."
"It was so great to listen, meet and speak with so many industry influencers!"
About the Cannabis Quality Conference
Last year's Cannabis Quality Conference (CQC), took place October 16-18, 2022 at the Hilton in Parsippany, New Jersey and we're excited to come back to New Jersey at the same place and at the same time as last year! With cannabis markets in New Jersey, New York, Connecticut, Pennsylvania and Massachusetts all beginning to flourish, this event will allow for a meeting of the minds like no other.
Brought to you by Cannabis Industry Journal, the CQC is a business-to-business conference and expo where cannabis industry leaders and stakeholders meet to build the future of the cannabis marketplace. In a location surrounded by new market opportunities, the CQC will deliver hands-on education, networking and business discussions. The venue setting, coupled with our highly focused content, creates a business meeting environment unlike anything else.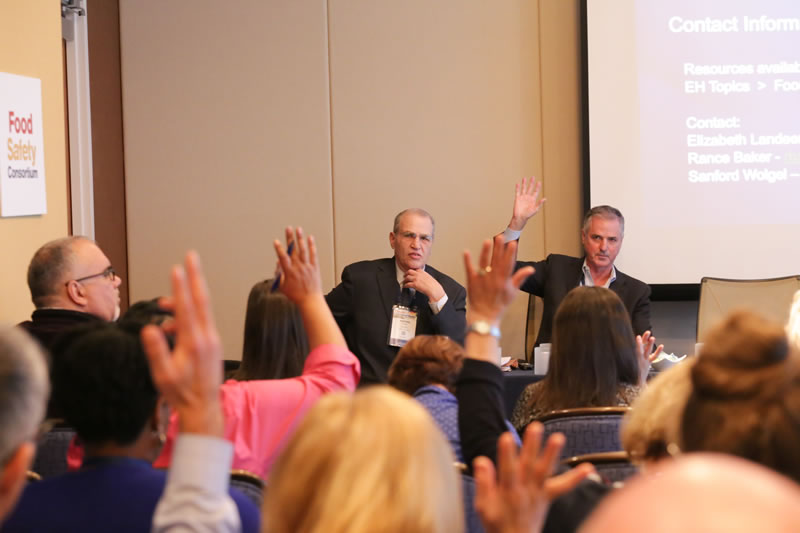 Some Highlights From 2022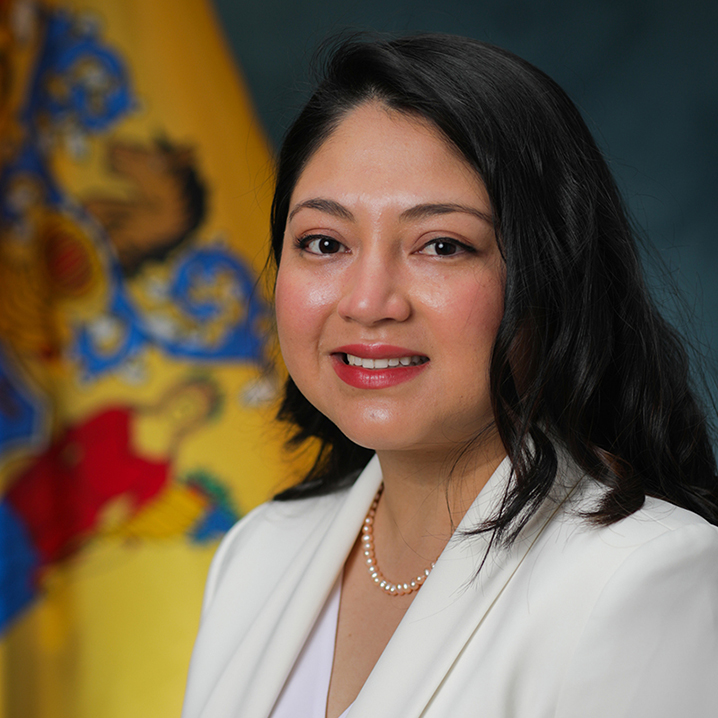 2022 Keynote Speaker
Commissioner Maria Del Cid-Kosso, New Jersey Cannabis Regulatory Commission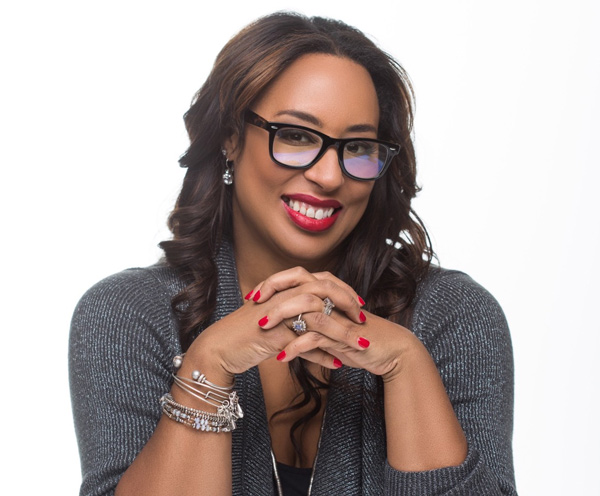 2022 Keynote Speaker
Toi Hutchinson, President and CEO at the Marijuana Policy Project
Presentations from 2022:
The Future of East Coast Cannabis: Social Equity, Justice & Legalization
The State of the State: An Update on New Jersey Legalization
From Research to Recall: Regulatory Compliance for Cannabis Businesses in New Jersey
The State of the State: An Update on New York Legalization
280E & Beyond: Accounting and Tax Compliance for Cannabis Businesses
Other Cannabinoids 101
Navigating Cannabis Testing Regulations for Multi-State Operations
Quality in the Retail Ecosystem
Get It Right the First Time: Best Practices to Design Your Facility for a Successful Operation
Tri-State Cannabis: Pro Tips for Winning Applications
Security in Cannabis: From Application to Operations
Stay Tuned for More!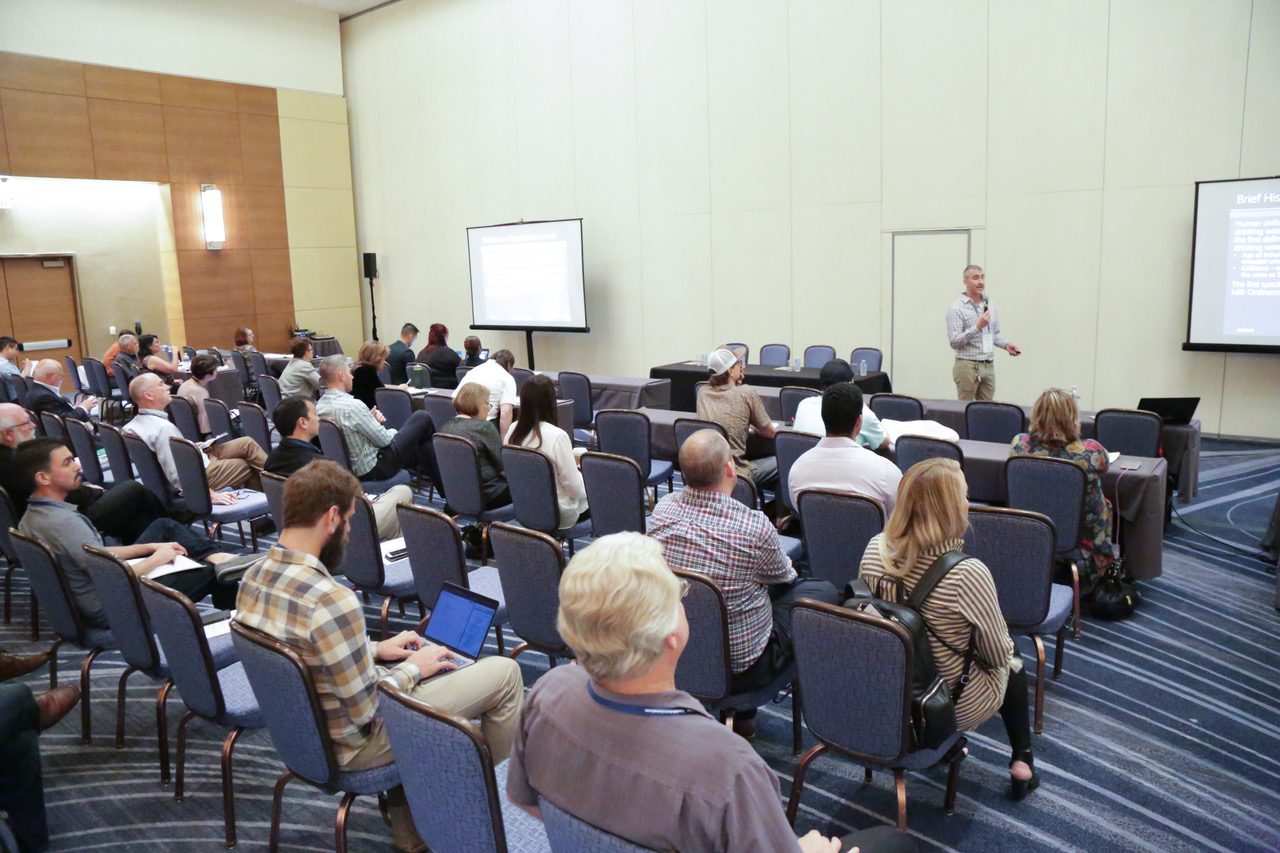 Plan to Attend
Registration is now open: Click here to register, view hotel accommodations, sign up for pre-conference workshop and to view the preliminary agenda. Stay tuned for important announcements like agenda additions, keynote updates and more! Make sure you are subscribed to the CIJ newsletter to stay up to date.
Two Events Under One Roof
The Cannabis Quality Conference and the Food Safety Consortium will take place under one roof and at the same time. With both food and cannabis markets innovating relentlessly with new technology and best practices to improve quality and safety, the two conferences running alongside each other will allow for a meeting of the minds like no other. CQC attendees will get full access to the Food Safety Consortium and vice versa. Mingle with your counterparts in other markets and see why the food and cannabis industries share so much in common.

Interested in sponsoring? Learn More.
Reserving your booth or sponsorship is a sound business decision. The Cannabis Quality Conference gives sponsors new and innovative tools for lead generation. With limited space for sponsors, get exclusive access to hundreds of registrants and attendees, interact with participants and reserve a spot for your business today before they sell out.