The Cannabis Quality Conference will be the place in the mid-west for face-toface learning and peer networking in the Cannabis industry. The Cannabis Quality Conference attendees will look to source cost effective solutions for safety, quality, compliance, sustainability and products & technology to run a cost effective business.
Why Exhibit/Sponsor the Cannabis Quality Conference?
Aligns with the goals of the State of Illinois and neighboring states passing legislation to advance Cannabis Industry Innovation
Immature market allowing suppliers to seek new business opportunities
Co-located with the Food Safety Consortium allows exhibitors to showcase solutions to more than one audience- meeting face-face with like-minded professionals
History of running a one-track program at the Food Safety Consortium in
2018 attracting standing room only crowds
Added Value offering; Integrated with Cannabis Industry Journal offering digital advertising for additional branding, thought leadership and lead generation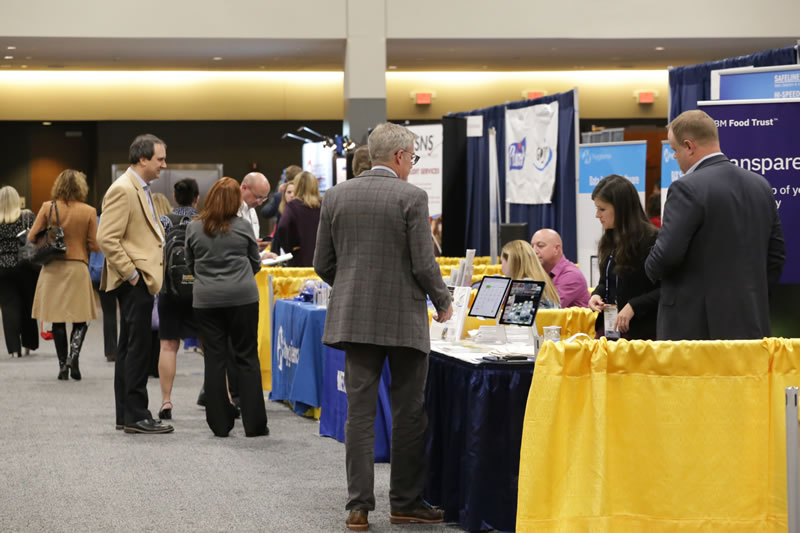 Who will you meet at the Cannabis Quality Conference?
Cultivation, Harvesting, Curing
Laboratories, Testing & Analytics
Quality Assurance & Safety
Manufacturing
Concentrates
Infused Products
Food Safety & Food Handling Best Practices
Packaging, Labeling
Distribution and Retail
Compliance
Exhibiting and Sponsoring at The Cannabis Quality Conference can be sound business decision enhancing the chances of growing your business in the midwest.
For more information on turnkey exhibitor marketing packages and sponsorship opportunities: